Grow Your Brand New Facebook Business Page
If you're a business, or even a freelancer without a Facebook page, you might be in one or two schools of thought. Either:
A) You believe it's easy to do your own social media and you haven't felt a need to create a page, or:
B) You tried already and were unable to get results, or felt overwhelmed by the commitment
It's not you — growing a following on a brand new business page is not easy. If you don't have a crowd, it's hard to attract a crowd. It takes time, and planning, to grow your page.
Here is a little primer on what's involved in growing your page, including the old time vs. money strategies involved to build it.
Setting Your Page Up
Your customers expect to find certain info on your page when they visit it.
Contact Information — Your business' address, email and phone number, if required.
Profile Photo and Cover Photo — Something eye-catching
Put Something in Your About Page — Let your customers know a little about you and your business
Also, it's important that you have at least 3-5 different posts on your page by the time you start advertising it. You wouldn't open an empty store, so don't advertise an empty page!
The Growth Game Plan
If you think you're going to start posting and suddenly have hundreds of followers, think again!
Starting out on a new page is hard. Facebook's has reduced the "organic reach" of business pages over the last few years — only 2-6% of your followers will see anything you post on their news feed.
Your content could be really interesting, but if nobody reads it, who will know?
That means your first goal is to get followers to your Facebook page.
The problem with growing a page from scratch is that, unless you spend money, it's extremely hard to get the word out to enough people to make a dent in your following.
Only a small fraction of the followers who see your post will Like it, Share it or click any link in that update. Growing the "free" way is not recommended anymore on Facebook just because of the huge time commitment.
Did You Know?
The average Facebook business page post is only "organically" seen by 2-6% of your followers. This means 2-6 out of every 100 followers will even see your post.
Free Methods to Get Started
Place a Facebook Icon on your business website
Email your customer list to make them aware of your page
If you run a brick-and-mortar store, display a flyer inside your business
Share your business page to your personal Facebook friends list
Free Ways to Grow a Facebook Page
Comment on the page updates of companies similar to yours, and comment as your business page (not as your personal Facebook persona)
If you run a brick-and-mortar store, remind customers about your page when they're in the store. Maybe consider printing some cards to place in their shopping bags.
There are other ways to grow a Facebook page without a budget, like asking companies in similar industries to partner up and mention the other on your respective pages.
However, most of these strategies will only work if you already have an audience. Otherwise, it's hard to get attention from anyone. What are you supposed to do if you don't have an audience?
In that case, it's time to break out the wallet.
The Paid Way – Facebook Ads
Grow Them
Use Facebook "Like Ads" to grow your initial audience.
Post engaging content and pay to Boost your Post to promote it.
Know Them
Install the Facebook Pixel on your website to help track who's visiting. This allows you to target ads to that audience later
Check the performance of your ads to see which ads perform the best, and which types of customers respond best to them
Show Them
Once you have discovered the best content to show, and the best audience to show it to, invest more money into your ads to really drive the response rate up!
Advertising on Facebook is cheap. Cheap enough that it's usually not worth your time as a business owner to build a page from scratch without a budget.
Facebook has a built-in ad campaign to grow "engagements", such as Page Likes. Facebook will let you target ads to a Facebook audience in a select location, with selected demographics (including income levels) and interests.
However, since you're starting out, you won't have much, if any data to go on, making your first few ads an educated guess. There are a few factors you need to think about:
Which types of ads are most attractive to your audience?
Which images are most attractive to your audience?
Which locations are best to advertise in?
Should you target customers under specific demographics?
Should you target customers with specific interests?
If you run your business primarily from your website, you need to install the Facebook Pixel on your site. This is sort of like Google Analytics, except it captures data about the people who visit your website. Facebook lets you target this audience in ads as well, which is pretty cool!
Do You Have The Time To Commit?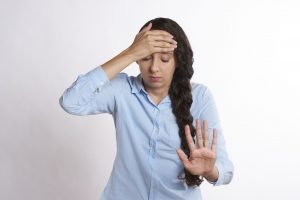 This is where a lot of owners slip up. They create the page, throw up some initial content, maybe run the same ad forever, then post once a week — and they wonder why they're not gaining any traction.
Many of these owners mistakenly think that Facebook ads don't "work" at all.
Truth is, Facebook page growth is about consistency, patience, and planning.
The growth of your page involves running multiple types of ads, knowing how to determine which ads work best, then adjusting your ads over time to test those new conclusions. This is the science of marketing.
Meanwhile, you're expected to post to your Facebook business page ideally once per day, not once per week — and mix up what types of content you're posting to keep it interesting.
Now you see why there are so many half-active business pages on Facebook: doing it all yourself can easily become a part-time job if you're fully committed.
A Social Media Manager Can Help You
I'm sure as a business owner, you'd prefer to be running your business, not running your marketing.
Outsourcing this work to a Social Media Manager (SMM) can save you literally months or years of your time figuring all this out:
Each Business Has Different Needs — A good SMM will ask you questions about your work and your industry, and ask you what 

you

need from your social media.
Technical Expertise — A SMM knows which ways to setup your page are effective. They know how what to do with the Facebook Pixel. They know how to test and target your ads. They know how to track which content performs the best. This is all work you would need a lot of time and attention to get really good at!
Handling Your Page Content — A good SMM can advise you on what type of content to put on your page (videos, Facebook Live, images, interviews or features, etc), can curate content for you (find related content your customers would like), and schedule it to be posted when your customers are most active.
Beware though: Running Facebook ads is a perfect way to throw your money down the toilet if you're not advertising to the right market, in the right way.
If you lack the basics, you could learn those yourself and make a semi-active page. However, busy business people may find that keeping an active following is too much of a time suck to keep up with — and then their page gets lost in the sea of other business pages on Facebook.
Need Some Help? Let's Talk!
I'm Craig. If you need help figuring out and executing your social media strategy, I would be honored to discuss what we could do together. I take care of this stuff so you don't have to go it alone.